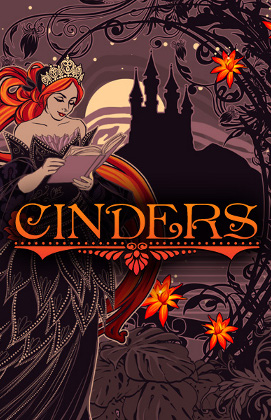 Welcome to the Cinders Wiki
Edit
Cinders is an atmospheric visual novel, developed by MoaCube. It's a story of four women and what made them who they are, inspired by the classic fairytale of Cinderella. A story about balancing freedom and dreams with circumstance and harsh reality; about growing up and finding out the true meaning of independence. Distancing itself from the judgmental simplicity of the original, Cinders tries to explore the more complex nature of oppression, responsibility and innocence.
GAME CREDITS:
Game & Story: Tom Grochowiak
Art: Gracjana Zielinska
Music: Rob Westwood
Writing: Hubert Sobecki, Agnieszka Mulak, Ayu Sakata
Cinders Walkthrough
Edit
Making a true flowchart or a walkthrough would be too difficult, as the game is pretty non-linear. The endings and various game events are rarely influenced by a single choice. Usually it's a combination of many different interchangeable ones. This wiki is more of a guide of sorts until fool-proof step by step guides are made to unlock all the variants.
In this wiki you will find:
II. Trophies
III. The Coding Design Behind Cinders
More on Cinders
Edit